Anomalyk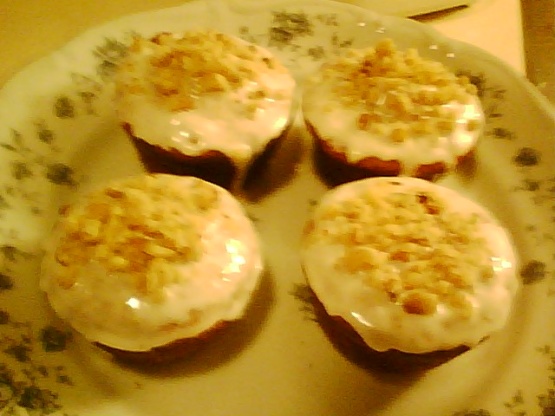 I have been looking for a recipe for apple spice cupcakes for a long time, and this one has been the best by far! You can substitute apple pulp for the shredded apple if you have some available. I use a cream cheese frosting with a little bit of apple juice concentrate mixed in, and top with a little bit of ground walnuts. Enjoy!
Preheat oven to 350 degrees.
Line muffin tin with papers or grease.
Sift dry ingredients together.
Cream butter and sugar until light.
Add eggs one at a time, add vanilla.
Alternate the flour and apple juice into the creamed mixture until well combined.
Fold in the shredded apple.
Pour batter into muffin tin and bake 25 minutes or until toothpick comes out clean. Let cool before frosting.