Prep 25 mins
Cook 35 mins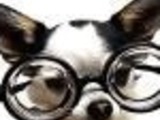 A delicious dessert from "Cookarama: Traditional Jewish and other Gourmet Recipes" published by the Alliance Sisterhood of Denver.
Directions
Preheat oven to 400°F.
Thinly slice apples and cover the slices with lemon juice, sugar and cinnamon.
Beat yolks till creamy and thick.
Add potato starch and salt and beat well.
Add apple slices and mix to coat slices.
In a separate bowl, beat egg whites till they stand in peaks.
Fold whites into apple mixture.
Coat casserole dish with the oil and place casserole in oven to warm the dish.
After a few minutes, pour the apple mixture into the warm dish and bake about 35 minutes until custard is set.
Serve immediately.
Note: This can be made in a traditional souffle dish, in a deep quiche pan, or in separate ramekins. If ramekins are used, they should be baked in a water bath and checked for doneness after about twenty to twenty five minutes.
Most Helpful
Another great dessert recipe Kate! Light and tasty with the apples and custard. I will be making this for the upcoming holidays.

Oh this was nice! When I asked DH what he would like for dessert he said, "I don't know, Apple Soufflé?" I looked it up on Zaar and came up with your recipe. Come to find out he didn't know Apple Soufflé existed, but scarfed it down in no time! I used 3 Cox apples and 3 Granny Smith apples. It was very good but I think I went a bit overboard beating the egg whites or didn't mix it in all the way. Nevermind, it turned out delicious! I dusted it with powered sugar and another sprinkling of cinnamon. I've got this one saved and will work on my technique. Thank you Kate and a special thank you for your quick replies and advice. :)

Very nice, light dessert. However, I only used 5 apples as I didn't have a pan large enough to hold any more. Also, recipe doesn't say when/where to add the salt. I served with a dollop of cool whip. This was much prettier when it first came out of the oven, it fell slightly as it cooled. Reviewed for Zaar Tag o5.