Jubes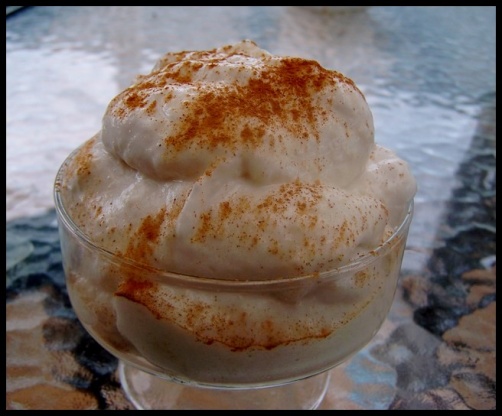 I am posting this for the ZWT3 (Scandinavia). I got this recipe from a old cookbook, which my mother bought me for Christmas years ago, and I love this book. I have not tried it yet, but it looks very easy and interesting. Finnish apple snow is tradionally served in a glass bowl with a pinch of cinnamon sprinkled on the top.

Top Review by Nikoma
I left my apples a little chunky and added apple pie spices. This is a great dessert or breakfast. I was looking for something that would actually make me feel like I had dessert and not some little tidbit(on a diet) I liked mine best chilled with some whipped cream. Thanks for posting! I'll make this one again.
Cook apples in a covered pan with little or no water, stirring frequently. When apples are cooked add a little sugar to taste, and whisk to a smooth puree. If it is too stiff add just a little boiling water. Allow to cool.
Beat the egg whites with a pinch of salt in a large mixing bowl and gradually add the sugar, beating as fast as you can until whites form stiff peaks.
Add lemon juice to the apple puree in another large bowl.
Stir in a little of the beaten egg whites, and finally fold in the rest of the whites until well blended.
Pour into a glass bowl to serve, and sprinkle with a pinch of cinnamon on top.