Boomette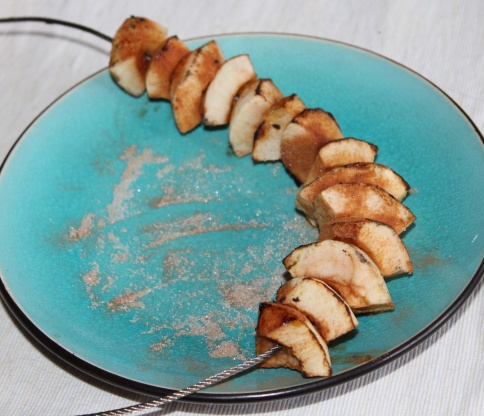 I have been looking for different recipes for skewers to make on my George Foreman grill. I have not tried this yet but it looks good.
Thread apples on four skewers that are lightly spray with cooking spray.
Combine sugar and cinnamon and sprinkle over apples.
Lightly coat the grill rack with oil if needed.
Grill, covered, over medium heat for 6-8 minutes or until golden.
Turn them and cook another 8-10 minutes longer or until golden and tender.
Serve warm.