Derf2440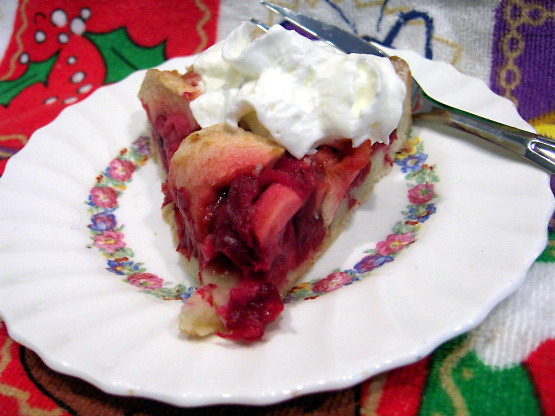 This delicious Apple Tart is an easy way to use up your apples. Wonderful served warm with ice cream.

This was a huge hit at a luncheon with friends! I did make some changes, because it was for a Holiday luncheon, I made it into a Cranberry Apple Tart, turned out delicious!!Served it cold with whipped cream topping. Instead of cinnamon in the filling I used ground ginger and sprinkled a mix of splenda/ground ginger on top. A wonderful tart enjoyed by all!! Thanks for post and I will be making it again.
Preheat the oven to 375 degrees.
Place the dry ingredients for the crust in a large bowl and blend them.
Add the butter, egg yolk, and cream.
Using your hands, work the mixture quickly until it is crumbly.
Press it into the bottom of a 9-inch spring form pan.
For the filling, arrange the apples in a pattern over the dough.
Mix the rest of the filling ingredients together until crumbly.
Sprinkle this over the apples.
Bake for about 40 minutes.