flower7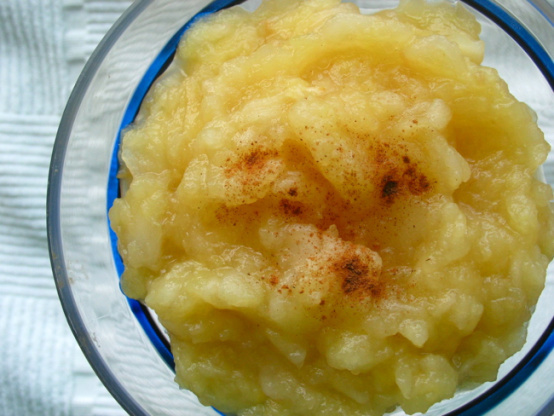 I just made this as I wanted to use up some older apples instead of throwing them out, but didn't really want apple pie. I used 4 apples, and only 2 tablespoons of sugar as I am watching my weight and didn't want the added calories. I also cheated and tossed the cooked apples in the food processor for a minute or so to pulverize them. Turned out great!

We'll definitely be doing this again when I have apples to use up! The apples I used in this were mixed- gala, granny smith, and I think a pink lady.
Peel, core and slice the apples. Put them in a saucepan with the water and bring to the boil gently. Simmer for 5-10 minutes, until the apples are soft (do not let them boil dry). Add the sugar to taste (be careful, the apples will be very hot) and mash with a fork until smooth.