Rita1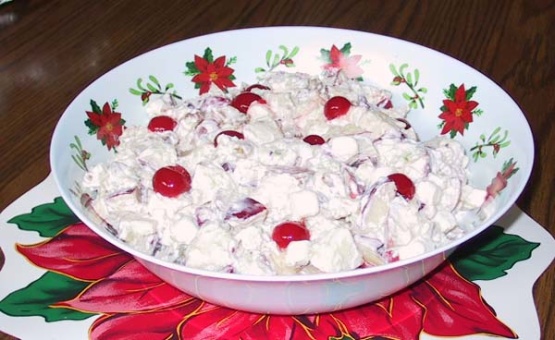 This is one of my favorite fall salads. Especially with freshly picked apples from the orchard. You can leave out the nuts and sprinkle them on later to keep them from going soft.
Mix first 5 ingredients together.
Mix dressing ingredients together well and stir into salad.
Eat immediately as nuts go soft after it sits for a while.