Apple Raisin Sauce for Baked Ham
Bergy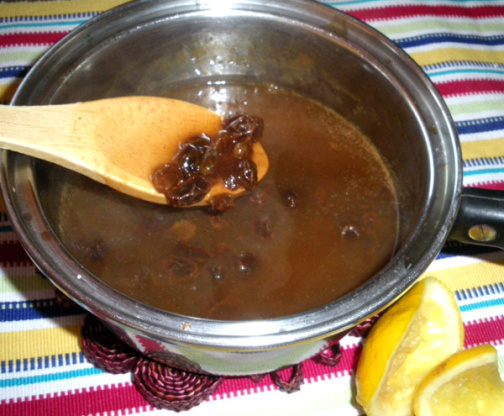 In our home, baked ham was reserved for the holidays. Always decorated with pineapple rings, cherries and studded with cloves it still never did it for me. Then, recently, someone served this wonderful sauce over that traditional baked ham, that made my taste buds smile. I hope you will too when you try it. It's so simple and quick to make.

I'm GingerBee's daughter, and take it from me, this is the BEST sauce for ham, and it's really easy to make! Even I was able to do it!!! Enjoy it! Amy
In a saucepan combine all the ingredients and bring to a simmer.
Cook until mixture thickens and coats the back of a spoon; approximately 10 minutes and there you have it!