Apple Pudding Cake with Lemon Glaze
katew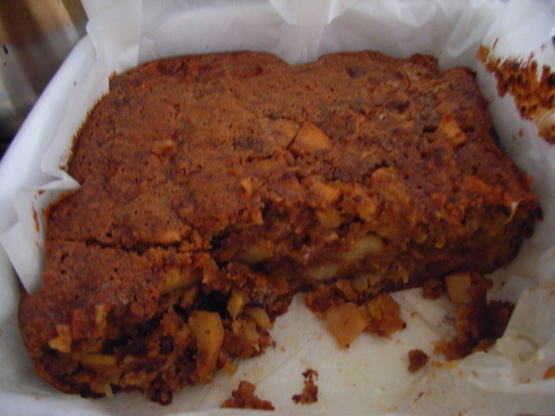 Top Review by katew
I used a crumbled old dry fruitcake instead of the walnuts and graham crackers. I doubled the diced apple and the result was delicious. I can see myself doing this again anytime I have cake or cookies that remain as uneaten leftovers and need a bit of recycling.
Preheat oven to 350 degrees F.
Butter 10 inch springform pan.
In large bowl, beat eggs with sugar until thick and pale.
Combine walnuts, crumbs, baking powder salt and cinnamon and fold into egg mixture; do not overmix.
Fold in apple, lemon zest and lemon juice.
Pour into pan, smoothing top.
Bake about 40 minutes.
Cool cake and then remove from springform pan.
For glaze: Combine icing sugar with 4 tsps lemon juice; add more juice if necessary for proper drizzling consistency.
Spoon over cake.
Sprinkle with remaining walnuts.