PaulaG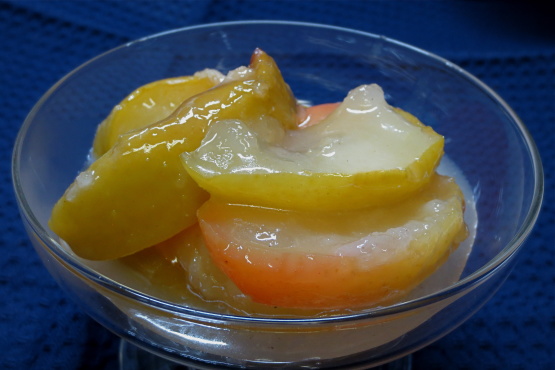 When our girls were young they always loved this pudding, they called it a sloppy pudding, why? because the lovely sauce in the bottom was of a sloppy texture, it has a rich apple sauce base and a lovely spounge top. easy to make and easier to eat. make plenty as everyone comes back for more
Peel and slice apples and place in a medium ovenproof dish.
Rub the butter in to the flour then add salt, sugar and then the water - this will look like there is too much water as the rubbed in bits actually float, dont worry this is the way it should look.
Pour over the apples and bake in a hot oven 210c for 30 minutes. serve hot with either cream or ice cream.