Apple Pie Cake with Rum Butter Sauce
Prep 15 mins
Cook 45 mins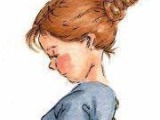 Divine! Cake-like texture, shaped and served like a pie.
Directions
Cream butter, then gradually add sugar, beating well at medium speed with an electric mixer.
Add egg and beat until blended.
Combine flour, salt cinnamon and nutmeg and mix well.
Add to creamed mixture.
Beat on low speed until smooth.
Stir in water and vanilla.
Fold in apples and pecans and spoon into a greased and floured 9 inch pie pan.
Bake at 350*F for 45 minutes until a toothpick inserted in the center comes out clean.
For sauce; combine brown sugar, sugar, butter, butter and cream in a small saucepan and mix well.
Bring to a boil and cook for 1 minute.
Stir in rum.
Serve warm or at room temperature with cake and whipped cream.
Most Helpful
This cake is delicious! It was very moist and had a wonderful apple flavor. For the rum sauce, I used 4 tablespoons margarine, (1/4 cup), and evaporated milk instead of the cream. Tasted really good. Thanks!
This really was very good - the rum butter sauce definitely takes this cake from good to outstanding! It was also easy and quick to make. I did not add the pecans. Thank you so much for sharing!

I had some apples from my grandmothers tree I needed to use. I found this recipe in my cookbook BEST of the BEST from the Mid-Atlantic Cookbook. It was really good, especially with the sauce. I came to post it to Zaar and was delighted to find it is already posted! You really should give this a try.