jdod13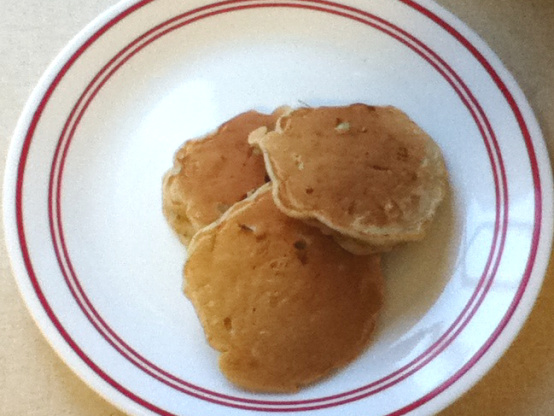 Original recipe called for 2 cups Bisquick - substituted due to trans fat. If you want to use Bisquick just substitute for flour oil and baking powder. The magic is in the syrup! Can make pancakes the night before and refrigerate
For the pancakes:.
Beat eggs and mix in milk, oil.
Combine flour, baking powder, salt and 1/2 tsp cinnamon.
Mix wet and dry ingredients - do not over mix.
Stir in apples and set aside.
For the Syrup/Sauce.
Whisk cider, cornstarch, 1/4 tsp cinnamon, and sugar in microwave safe bowl.
Micro 90 seconds at a time whisking in between until thickened.
Once thickened add butter and lemon juice.
Cook 1/4 cup pancakes on griddle set to 300 - low and slow lets apples cook through.
Serve on pancakes.