Rita1652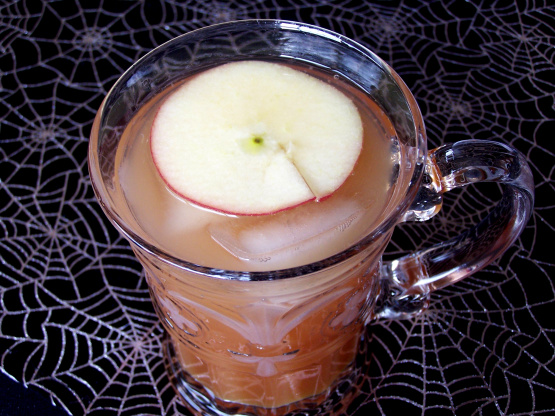 This quick and easy punch would be delightful at a country wedding or any celebration. Land-O-Lakes Cookbook.
in large punch bowl combine apple juice, craanberry cocktail concentrate and ornage juice, stir to dissolve.
slowly add ginger ale or champagne.
vertically, thinly slice apple forming whole apple slices.
float apple slices on top of each punch.