French Tart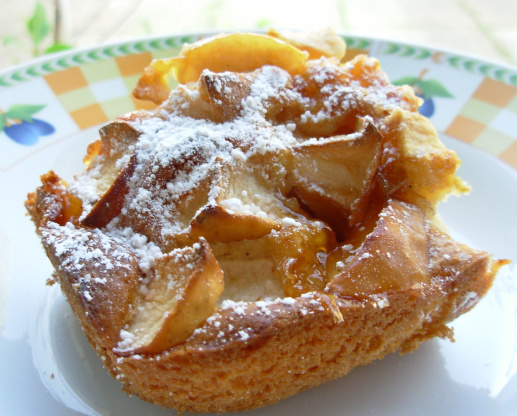 Absolutely the most delicious, moist cake ever with a decadent topping. Very simple to make, my family just loves this!

Yes, awesome is the perfect word to describe this wonderful moist cake! It really deserves more than a five star rating. I made this cake using half and half in place of milk and used fresh pears, and cut down the sugar a bit. The caramel topping was just to die for on the cake. I baked mine in my air convection oven at 325 degrees, and was done in 40 minutes. I can't wait to make this cake again, it was just delicious! Sarahsmomi, thank you so much for sharing another winner!...Kitten:)
Cake:.
Mix all cake ingredients by hand in order given.
Pour in a greased 9 x 13 inch pan or springform pan.
Bake at 350 degrees for 45 minutes and remove.
Topping:.
In saucepan mix all ingredients and bring to a slow boil for 3 minutes.
Pour over cake and return to oven for 4 minutes.