Boomette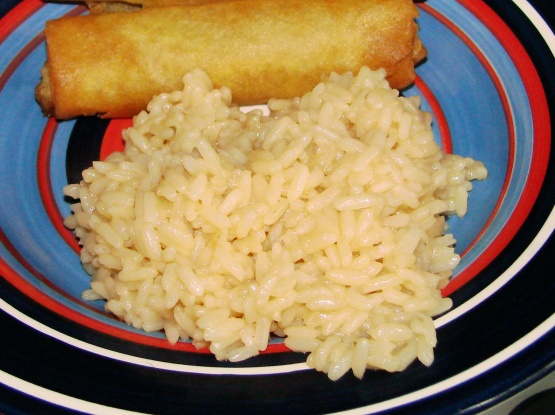 Apple juice and onion soup mix and water with rice. I made a barley and mushroom dish and liked the flavor.Notr: the reviewer used salt free ingredients and that is the reason the rice tastest sweet.
The taste is interesting, but even thought I used unsweetened apple juice, it made the rice a little bit sweet. And that part, we liked it less. It would be great with less apple juice. Or with the same amount of apple juice, but use chicken broth instead of water. Thanks Montana Heart Song :) Made for Bargain Basement tag game
Wash rice and drain.
Add apple juice and water in large saucepan.
Add margarine and dry onion soup mix.
Bring saucepan to a simmer.
Add rice. Stir.
Cover. Turn heat to low. Cook until liquid is absorbed. Cooking time is about 15 to 20 minutes.