Prep 1 hr 10 mins
Cook 0 mins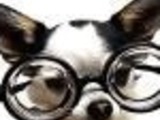 A wonderful concoction that is perfect with potato pancakes or vegetable fritters or alongside grilled chicken. From Provencal chef Maximum.
Directions
Combine the onion in a small saucepan with three-quarters cup of the cider and the vinegar, allspice berries and jalapeρo. Bring to a boil over high heat, then reduce the heat to medium and cook, stirring occasionally, for 30 minutes.
Remove and discard the allspice.
Peel and core the apple, then cut lengthwise into eighths and crosswise into very thin slices. Add the apples to the onion mixture along with the remaining cider.
Cook, stirring often, until the mixture is soft, about 30 minutes.
Remove the mixture to a bowl and cool to room temperature.
Most Helpful
We used a whole red jalapeño. We loved it. I served it with beef patties. I think it would go even better with pork.