catercow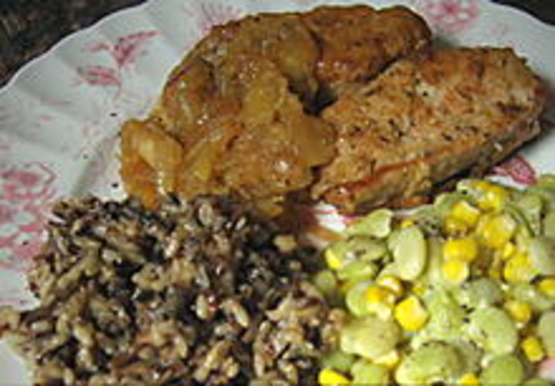 Yummy sweet pork chops. Very moist and delicious. Rather nice for a romantic evening.
Spread each side of pork chops with mustard and broil in a broiling pan until browned.
While they are cooking melt butter in a skillet, add apple and onions. Saute over medium about 5 minutes. Reduce to low and sprinkle with seasoning. Cover and cook until apple is soft.
To serve, transfer pork chips to plate and top with apple mix.