Very comforting and old-fashioned.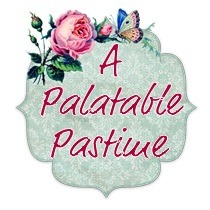 Just as a note for everyone, the tablespoon of baking powder in the recipe was not an error. When you happen upon a recipe and you think something is in error, it is better to click where it says "Find an error? Send us questions or corrections" because the Zaar forwards an email to the chef asking them about it. I hadn't gotten a mail, or I could have answered this easily. I'm sorry that Ellie2 ended up using the wrong amount and had the muffins turn out bad because of it. I hope next time, there will be a better ending.
Preheat oven to 400 degrees F.
Grease a 12 cup muffin tin.
In a mixing bowl, lightly beat eggs; add milk and oil, stirring until just blended.
Stir in flour, oats, sugar, baking powder, salt, nutmeg, and cinnamon, mixing until only just moistened (do not overmix).
Gently fold in the apples.
Spoon batter into the muffin tin, dividing evenly among the cups.
Bake in a preheated oven for 15-20 minutes or until a toothpick inserted comes out clean.
Cool in pan 5 minutes before removing to a wire rack to finish cooling.
Serve warm or cool; store unused portions in an airtight container.