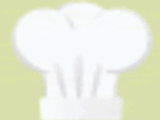 I found (and lost) a great recipe from Sunset or Family Circle magazine about 25 years ago. This is my version from my spotty memory! BATTER WILL BE THICK! Works best with GRATED apple.
Directions
Preheat oven to 350. Grease and flour a 9 x 5 inch loaf pan.
Mix all dry ingredients together.
Lightly beat eggs in small bowl. Add oil and eggs to dry ingredients and stir until moistened. Fold in apples and nuts and pour into loaf pan.
Bake 1 hour or until toothpick comes out clean. Cool in pan on wire rack for 10 minutes. Remove from pan. Cool on rack.