loof751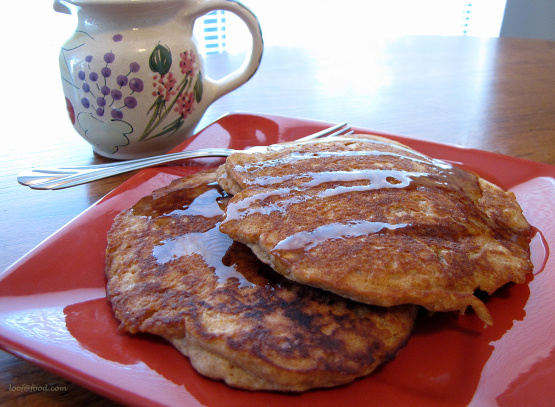 A nice fall season breakfast! Serve with warm maple syrup, or low-fat vanilla yogurt and chopped walnuts.

These pancakes are outstanding! The soaking of the oats in the water/butter is well worth the extra time it takes because it really adds to the rich and nutty taste of these pancakes. Hearty and filling, yet fluffy - loved these - thanks for sharing the recipe!
Mix water, butter and oats in a bowl and let stand 20 minutes.
Add sugar and eggs; beat to blend.
Add remaining ingredients (except apples) and stir just to mix. Fold in shredded apples.
Cook as any pancake, on griddle.