Thorsten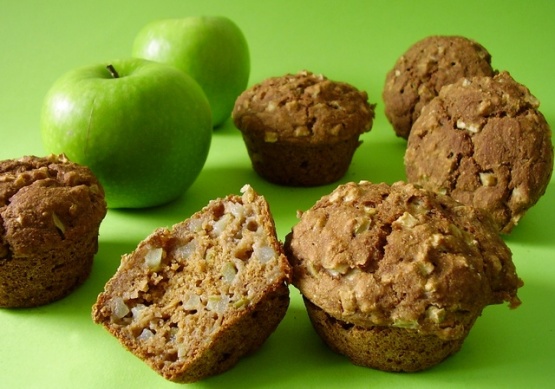 These muffins are delicious and loaded with fiber and heart-friendly oat bran. They may truly be the breakfast of champions. You may use Granny Smith or Gravenstein apples, but feel free to try your favorite green apple. You can freeze what you don't consume right away for a later date.

These are simply fabulous!
Heat oven to 325°F Lightly oil muffin pan. Peel and core apples; chop them coarsely. Set aside.
In a mixing bowl, stir together pastry flour, white flour, oat bran, baking soda, cinnamon, and nutmeg.
Add thawed apple juice concentrate, chopped apples, and enough water to make a light batter.
Mix just enough to moisten all ingredients. Divide batter among the muffin cups and bake till lightly browned, 25-30 minutes.
Remove muffins from cups while hot.