Prep 30 mins
Cook 30 mins
This are like little coffee cakes to-go. Perfect to take on picnics, in school lunches or on the way to the office.
Directions
For Apple Filling:.
In a saucepan, melt butter.
Stir in brown sugar, flour, cinnamon, and nutmeg until smooth.
Add apples; cook over medium-low hear for 10 minutes or until tender, stirring frequently.
Remove from heat, stir in nuts and cool.
For Muffins:.
In a mixing bowl, cream butter and sugar.
Add eggs, one at a time, beating well after each.
Beat in vanilla.
Combine dry ingredients and mix to distribute.
Add to creamed mixture alternately with sour cream.
Spoon batter into greased jumbo muffin cups to 1/4 full.
Spoon apple mixture into the center of each but do not spread the mixture.
Top with remaining batter.
In a small bowl combine the 2 Tbs. sugar and 1/2 tsp cinnamon.
Sprinkle muffin batter with cinnamon and sugar mix.
Bake at 350 degrees for 25-27 minutes or until muffins test done.
Cool 5 minutes before removing from pans to wire racks.
Note these muffins can be made in standard pans to. If using a regular size pan fill muffin cup 1/2 full with batter then top with a slightly rounded teaspoons of the apple nut filling and top with remaining batter. Bake for 16-18 minutes.
Most Helpful
Thanks to pic a chef I picked this recipe to try.

There are no words to say but YUMM!

Our batch of muffins did not last long at all.

Great muffins to make.

Fantastic muffins!!! I really love these. The apple/cinnamon middle is sooooooooooo good. My son gobbled down several right away. I will definitely be making these again. What a treat!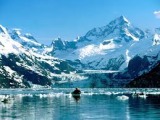 What a very tasty muffin. The whole house smelled so good while these were baking. I love them. I will be making these again.