trtls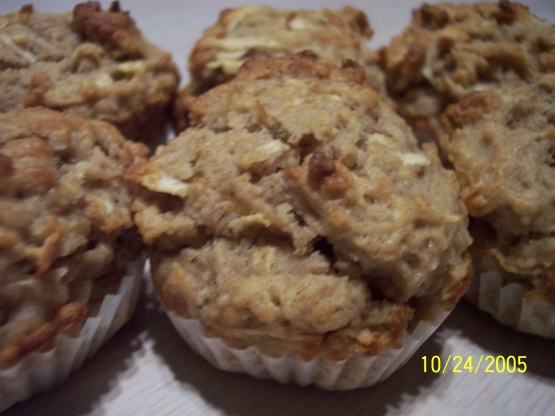 Nice sprinkled with equal parts of brown sugar and spice. These are lovely moist muffins and hardly need to be buttered. They will keep will, but are best kept refrigerated and then warmed before eating.

These muffins were wonderful. My family really enjoyed them!
Preheat oven to 400 F, prepare pans.
Thoroughly combine the wet mix ingredients.
Combine the dry mix ingredients and mix thoroughly into the wet mix.
Spoon into pans and bake for 20-25 mins.