Derf2440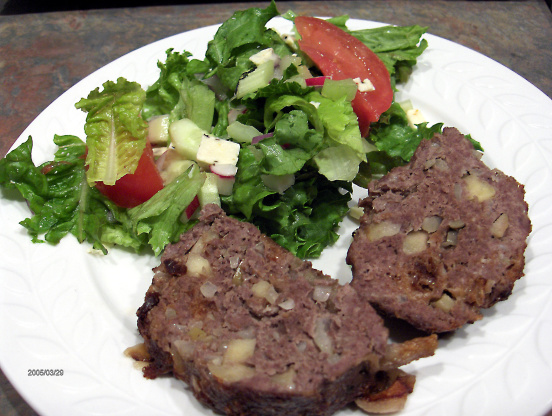 This is one of my adopted recipes and I haven't made it yet

Sorry this was not that enjoyable for us. It may have been the large tart green apple that stayed crunchy after one hour of cooking time that we did not like. I would suggest a small size cooking apple.
1 or 2 slices of Bread
Preheat oven to 350.
Combine all ingredients except bread.
Soak bread in cold water, squeeze out moisture, shred, and add.
Place in loaf pan and bake 25-30 minutes.
Or...form into patties, roll in bread crumbs and pan fry, or broil.