Prep 15 mins
Cook 30 mins

Best made with a crisp & tart apple, like Granny Smith, if you know someone with a tree take some of theirs - they're generally not as sweet as the supermarket varieties. Brown sugar is to taste, but the maple syrup will make it sweeter. Cook time doesn't include chilling time.
Directions
Melt the butter in a small heavy saucepan and add the apples.
Bring to a slow heat, then add the brown sugar, cinnamon stick and lemon zest. Cook slowly until the apples are soft and breaking down (you don't want total mush though), stirring often so they don't stick to the bottom of the pan.
Cool a little, then add the 4T of maple syrup, stirring until it is soaked through. Put into the fridge to cool totally (remove cinnamon stick).
Whip the cream into soft peaks, then fold this through the apple mixture. Put into 6 individual dishes and chill.
Just before serving garnish with the extra maple syrup (I normally make a small indentation on the top of the fool & nestle approx 1 teaspoon of the syrup in that).
Reviews
Most Helpful
Mmmm! best fool I have ever tasted... Sweets should always be lucious and this certainly was Thank you for a simple way to serve fresh fruit in season. #295616
This was a tad too sweet but quite good. I felt it would be greatly improvd by a small change in the procedure. If you add the sugar, cinnamon stick and lemon zest to the butter and let a caramel form and THEN add the apples, there are, I think, two improvements--first, you get more of the effect of the cinnamon stick and second, the apples are crisper.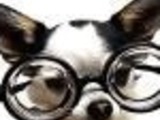 It was good,I loved it. My mom make it and I tryed it and it was amasing! I love the whipping cream and the apples the best!!!!