Ms B.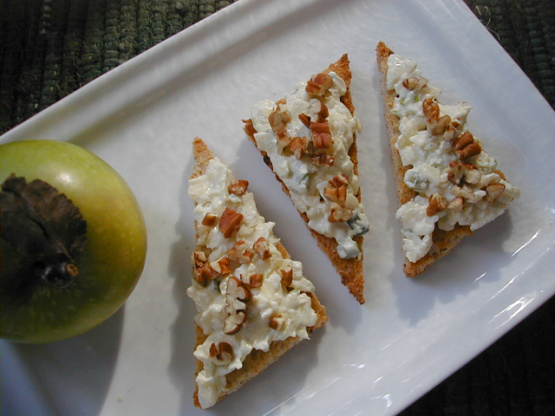 I was shopping at L.L. Beans one day and these nice ladies from the Junior League of Portland had snackies! This was a dip they had out and its great!

Such a darling title and what a tasty treat to match! It's a very interesting combination of flavors and textures with the Dijon, Granny Smith, cheese, and pecans and I've never had anything like it. :) I will definitely make this again-thanks so much for the great recipe! *Quick note-Don't allow this to chill too long (I tried overnight since I didn't have time in the morning and that didn't work), because then it sets up more like a cheese ball and the flavors lose their unique qualities.
In a food processor or by hand, combine cheeses and mustard, blending until smooth.
Remove to a medium bowl.
Add apples and chives and gently combine mixture.
Sprinkle with pecans.
Chill and serve with crackers.