This has a nice custard/apple filling. I can't remember where I found this recipe.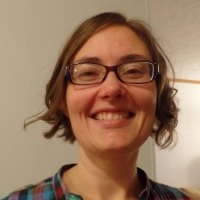 This recipe got mixed reviews at my house. I followed the directions with the exception of adding a 1/2 teaspoon more cinnamon. I was looking for something different and this fit the bill, I enjoyed the flavor. My husband did not care for it much. I probably won't make it again because I bake mainly for my husband.
Spread apple slices over pie shell.
Combine eggs, yogurt, cinnamon, salt and honey to make a custard mixture.
Pour the custard mixture over the spples.
Sprinkle with walnuts.
Bake 45 minutes at 375 degree.
Cool to room tempeture before cutting.