Prep 30 mins
Cook 20 mins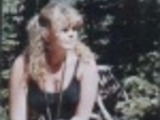 Use a firm eating apple for this recipe. Braeburn, Gala, Granny Smith and Haralson are all good choices. Soft or excessively juicy apples will add too much moisture.
Directions
Heat oven to 400 degrees.
Spray cooking sheet with nonstick cooking spray.
Combine flour, sugar, baking powder and salt in a medium bowl; mix well.
Cut in butter with a pasty blender or a fork until mixture resembles coarse crumbs.
Stir in apple and ginger.
Beat eggs in a small bowl.
Stir in cream and lemon peel.
Add to dry ingredients; stir just until moistened.
Gently knead dough 5 or 6 times on a lightly floured surface.
Place dough on the prepared cookie sheet pressing into an 8 inch round about 1 inch thick.
Cut into 8 wedges seperating slightly.
Bake for 15 to 20 minutes or until light golden brown and center is set.
Glaze: Combine powdered sugar and lemon juice; blend well.
Drizzle warm scones with glaze.
Serve warm.
Reviews
Most Helpful
oh, this is good! Apple and ginger together, perfect. I made it as posted and it was lovely. Thank you!

I love scones and have tried a number of recipes, but these are the best so far. They have a wonderful crust that's rich and buttery, and the inside is tender and moist. I used Granny Smith apples and didn't change anything about the recipe. I stuck an apple slice in the top of each triangle before baking, and drizzled the cooled scones with a thin icing made from confectioners sugar and a bit of milk. They are absolutely "to die for".
Even though I didn't love the ginger as much as I thought I would at first, I do love these scones. I've never had a scone before and I expected them to be dry. These were nice and soft. I have made these again and again. Oh, and I use 1/2 whole wheat flour and the taste and texture is still wonderful. The only other thing I do is to spray and 8 inch cake pan and press the dough into the pan before turning it out onto the cookie sheet and cutting it into 8. I simply find that this is less of a mess and helps me to shape the scones a little more easily.