Prep 15 mins
Cook 20 mins
Oh so delicious and so little work!
Directions
Preheat oven to 350 degrees.
Spoon apple filling evenly onto 6 tortillas.
Sprinkle with cinnamon.
Roll up and place seam side down in lightly greased 8x8 baking pan.
Bring butter, sugars and water to a boil.
Reduce heat and simmer about 5 minutes.
Pour sauce evenly over tortillas and sprinkle on a little cinnamon.
Bake for 20 minutes.
Serve warm.
Good with a scoop of vanilla or caramel ice cream on top.
Reviews
Most Helpful
I'm sorry that I can only give this recipe 5 stars. The first words out of the mouth of the first person to try it was "Oh my Gosh! This is wonderful! You should open a restaurant!" Needless to say the compliments continued the rest of the evening. I also made a batch using peach pie filling. Both were big hits! Thanks for posting this one.
What a lovely dessert! These would be tasty using other kinds of fillings as well I think. I baked them in individual serving dishes to fit in my toaster oven. (I don't have an oven) and served with vanilla ice cream. I was such a pleasent way to end a spicey mexican meal. Thank you suzyq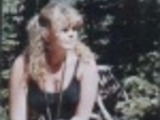 This was fantastic.......I muffed it up a bit, maybe the pie filling was too loose (guess it depends on the brand), but the taste was an absolute success! All thumbs up from us.