Apple Crumble With Granola Topping
Prep 20 mins
Cook 50 mins
This is a nice and simple recipe, the most time consuming thing is preparing the apples. The topping is nice and crunchy. Different fruits, such as dried cranberries, raisins, rhubarb or any type of berry could be added for a unique taste.
Directions
Preheat oven to 400F.
Core, peel (or not) and slice apples.
In a large bowl, stir together apples, brown sugar, lemon juice and cinnamon.
Put in a 9"x9" casserole dish and dot with 1/3 of the butter.
Place granola in a plastic bag and crush with a rolling pin to break it up.
Place granola in a bowl and add the rest of the butter.
Using a fork, push the butter into the crushed granola, working it through.
Sprinkle the mixture over the apples.
Cover the dish with foil and bake for 40 to 45 minutes.
Remove foil and bake about 10 minutes longer or until the topping has browned.
Let stand for approximately 10 minutes then serve with vanilla ice cream.
Enjoy!
Most Helpful
I'm saving this recipe for whenever I need to use up granola! I am going to have to experiment, though, with less butter. I served this to guests. The adults ate it (no raving reviews, though), and all the kids passed up dessert when they saw it.
This was excellent! I just used some leftover apples and granola that I had. I added some extra butter into the granola and some extra brown sugar on the apples. Perfect! Thanks for sharing!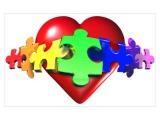 Delicious! Somehow ended up with 3 giant boxes of Harvest Crunch so am working my way through the granola recipes. Everyone liked this just as much as my signature apple crumble and it was so fast to make. I prepared it even more quickly by using one of those circular tools that core and cut the apples into wedges with one push. (Peel first or not - your choice.)