truebrit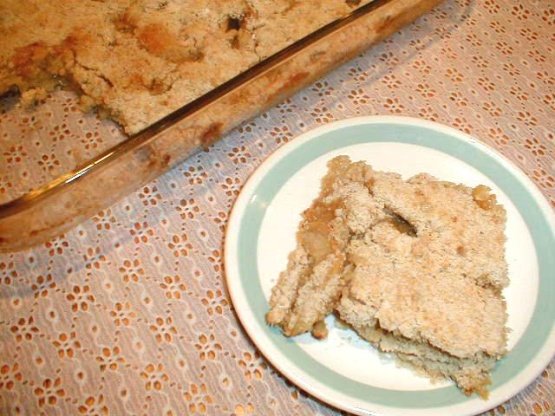 This is a genuine English recipe, and my personal favorite! The crumble is crumbly as opposed to crispy. Serve hot or cold with custard or light cream (either one having a thin, pouring consistency). You can also make this with peaches, blackberries, rhubarb, etc. (I've tried making it with strawberries and rhubarb, and it turned out wonderfully!)

This recipe was so good and super easy!!
Preheat oven to 400°F, Place sliced apples in a greased 13" X 9" dish.
Sprinkle 1/2 cup of sugar and 1/2 tsp of the cinnamon over fruit.
In a medium bowl, stir together flour, remaining 1/2 tsp cinnamon, and salt.
Rub butter into flour until mixture resembles breadcrumbs.
Stir in remaining 1/2 cup of sugar.
Sprinkle over fruit.
Bake at 400 F for 30-45 minutes, or until top is lightly browned.