Apple Crumb Cheesecake Pie
CJAY8248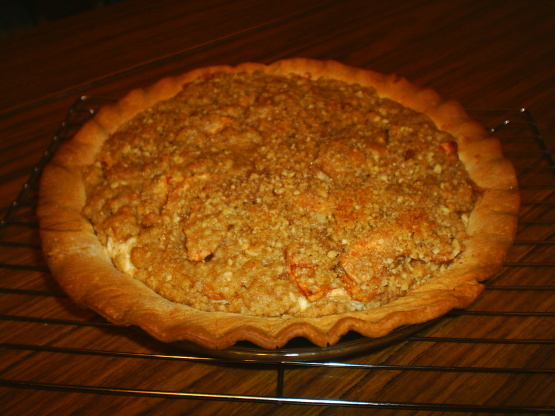 Delectable dessert that's easy as one, two, three!
Layer one: Beat together cream cheese, sugar, egg, lemon juice, and vanilla until smooth; pour into prepared pie shell.
Layer two: Toss together apples, sugar, cinnamon, and lemon juice; spread carefully over cream cheese layer.
Layer three: Cut together brown sugar, flour, walnuts, and butter until crumbly; spread evenly over apples.
Bake at 350 degrees for 45 minutes, or until apples are tender; remove from oven and cool; refrigerate until serving.