Ashley Cuoco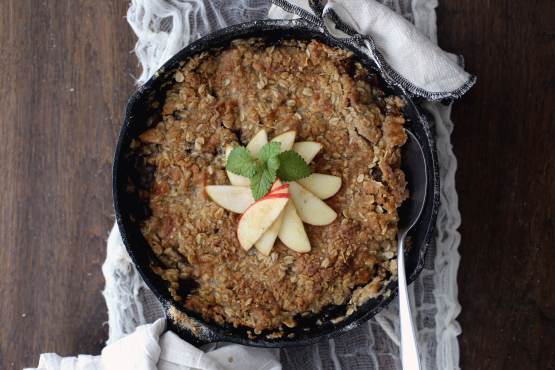 This is the best apple crisp recipe I have ever tried. I found it somewhere on the internet. It is good plain, or with ice-cream of whipped cream.

We did not add the 2 tablespoons of melted butter, and cut back on the butter in the topping to 8 tablespoons. we cut back on the white sugar in the topping to 4 tablespoons, and it was still great! I think I will do more sugar next time, and a small sprinkle of salt in the topping, as it seemed to need it. We served it with half & half on top, sooo good, I will make this again and again. Don't be afraid to cut the butter some, if you are watching your diet like us!
Preheat oven to 375°F.
Put apples, sugars, and cinnamon in a 1 1/2 quart casserole dish.
Stir to combine.
Let sit about 20 minutes until some juice is released from the apples.
Combine flour, oatmeal and sugars.
Mix in the butter until it resembles coarse crumbs.
Pour melted 2 tbsp butter over apple mixture in the casserole.
Sprinkle with topping mixture.
Bake 30-40 minutes until topping is golden and filling is bubbling.
Serve warm or at room temperature.