This is an easy to bake and easy to love apple crisp recipe. Serve warm with vanilla ice cream on top.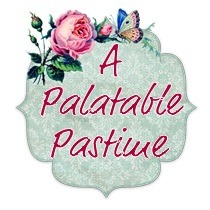 Yummy! The topping has a nice caramelized flavor to it that is both rich and buttery without being too sweet. Perfect! Tastes just like apple crisp should!!! Made for ZWT4 Zingo team Kumquat's Kookin' Kaboodles. Thanks for sharing- ~Sue
Preheat oven to 375 degrees Fahrenheit.
In a small bowl combine cinnamon and nutmeg and set aside.
In a medium bowl combine sliced apples, raisins, 1 cup of the pecans, and half of the cinnamon and nutmeg mixture.
Place apple mixture in a greased 8"x8-1/2" square baking pan.
In a separate bowl, combine brown sugar, flour, oats, salt, butter and the remaining cimmanon nutmeg mixture.
With a pastry blender or fork, cut butter until a crumbly mixture is formed; stir in the remaining pecans.
Pour mixture on top of apple mixture.
Bake 30 to 35 minutes or until apples are tender and topping is golden brown.
Serve warm with vanilla ice cream. Enjoy.