Chef Dee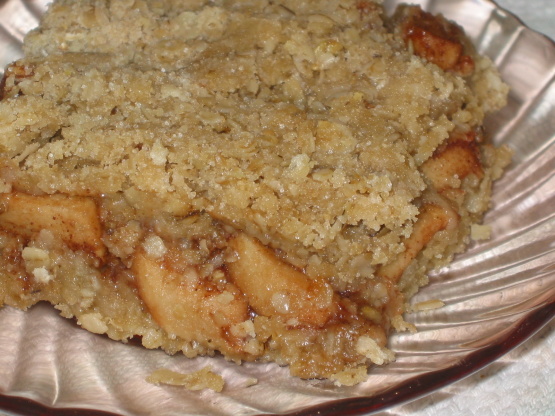 Quick, easy apple crisp made in an 8- or 9-inch square pan.

Great recipe!!! Thanks so much for putting a smile on my dad and son's faces. :D They love apples and I love to cook with them. The only thing dad said he'd do differently is more of the topping. Oh, and I followed with the suggestion before and used some sugar on the apples which seemed to be a great thing. Thanks again!
Preheat oven to 375*.
Lightly spray bottom of 8- or 9-inch square pan with cooking spray.
Place apples in bottom of pan.
Mix remaining ingredients until crumbly; sprinkle over apples.
Bake for 30-45 minutes.