chia2160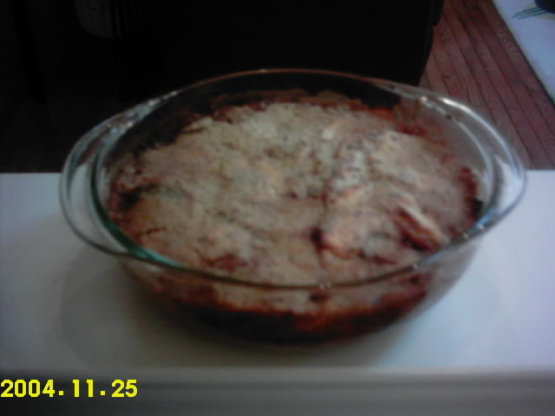 No flour in this pudding, the sponge topping is made with ground almonds, good warm or cold but best warm with lightly whipped cream and at its very best warm with vanilla ice cream!!
Preheat oven to 350F.
Peel, quarter, core and slice the apples.
Put them in a saucepan with the brown sugar, cinnamon and cranberries bring to the boil and simmer for 1 to 2 minutes.
Pour this mixture into a greased ovenproof dish, 3 inch deep, 9 inch diameter, (the dish needs to be deep to avoid fruit bubbling out during baking).
Cream the butter and sugar until light and fluffy.
Add the beaten eggs a little at the time and incorporating them well before adding more egg.
Fold in the ground almonds.
Spoon this almond cake mix on top of the apple-cranberry mixture in the dish and even it out a little bit.
Put the dish in the oven and bake for 45 to 55 minutes.