Apple Cranberry Pecan Stuffing
Chemaine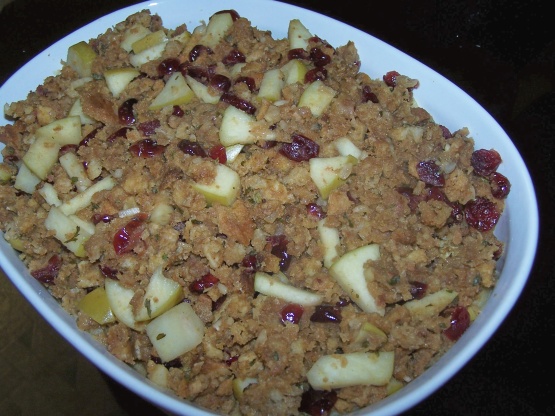 Made on your stove, this stuffing is ready in minutes.

Wonderful flavor especially for thanksgiving! Omitted pecans due to allergies but added 1/4 onion
Bring juice and margarine to boil in medium saucepan on high heat.
Stir in apples, cranberries and stuffing mix; cover.
Remove from heat. Let stand 5 minutes. Stir in pecans.