flower7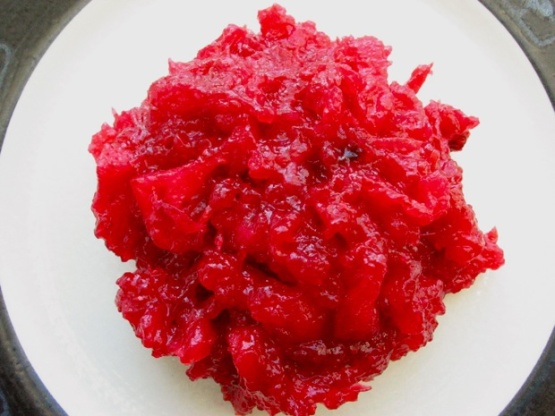 Rachael's Recipe Notes: This can also be used as a jam or jelly. Tastes great on toast. I use this as a "dip" for cinnamon pita chips.

This is very nice! I used Pink Lady apples, 1/2 cup superfine sugar, and an extra 1/2 cup cranberries (I needed to use them up). I was afraid the apples wouldn't be cooked after the allotted time, but they were perfect. I'll probably just end up eating this all by itself it's so good, rather than *on* anything! Thanks for sharing!
Add all ingredients to small pot.
Simmer on medium heat, about 15 minutes.
Reduce heat; stir and simmer another 10 minutes.
Use potato masher to create slighthly"lumpy" conserve.
Serve warm.