Debbwl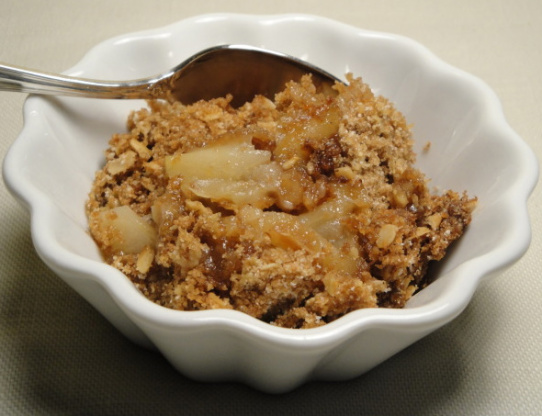 This apple cobbler is very simple to make. You can serve it warm or cold, with a scoop of ice cream if you like! Feel free to use real butter if you don't want to use the margarine.

Top Review by Debbwl
A nice cobbler. Cut the recipe in half and was glad as this was way too sweet for our taste. Made a small change by cutting the brown sugar in half and only using 3/4 cup margarine. We did like the use of wheat germ. If making again would increase the apple a little and cut the white sugar a little bit. Thanks for the post.
Preheat the oven to 350. To make the crumble topping combine all the ingredients except the apples and cinnamon in a mixing bowl. Mix until well combined, should be crumbly, set aside. In a 9 by 13 baking dish, place the apples and toss with cinnamon. Put the crumble topping on top and place in the oven uncovered. Bake for about one hour. The crust should be golden and the apples should be oozing a little on the sides.