Derf2440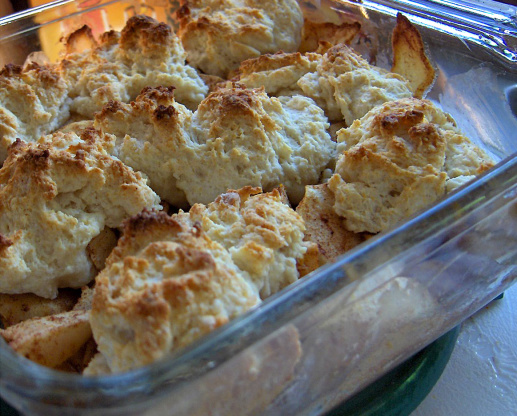 This so so good and the way I make it with no sugar it is good for you. Enjoy and let me know what you think... Please

Very good cobbler, the topping was especially good, I just used a sprinkle of salt; it turned out a lovely biscuit topping. When I make it again i will add another half cup of liquid, the 1/2 cup of orange juice was not enough to make it a nice juicey filling; but the flavour was wonderul. Thanks for posting.
In a large bowl combine the sugar,cornstarch,cinnamon and nutmeg.Add apples and orange juice.Toss to coat.Tranfer to a 11x7x2 pan coated with non cook spray.
For topping combine the flour,1/3 cup splenda,baking powder and salt.Cut in butter and mixture resembles crumbs.Stir in milk until moistened.
Drop mounds on to apples and spread. Sprinkle remaining Splenda on top.
Bake at 375.