Apple Cinnamon Muffins With Crumble Topping (Gluten-Free)
Jubes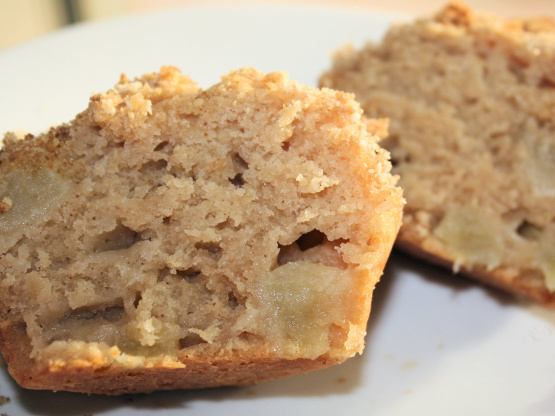 These are definitely 5 stars. Do use muffin cups it makes them a lot more professional looking.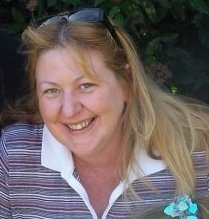 Top Review by Jubes
*Reviewed for ZWT6 Whine and Cheese Gang* I agree- definitely a 5 star muffin. These would have to be the best gluten-free muffin that I have ever made. My non-gluten-free husband and youngest daughter didn't even pick them as gluten-free. They smelt wonderful baking in the oven....and were barely out of the oven and they were being eaten. I'm not sure on the muffin tin size- I made 8 muffins. I think had I used the tins known as "Texas Muffin Pans'" here in Australia that I probably would have had 5 muffins. I did need to add some extra liquid to the muffin mix and slightly more oil to the crumble mix. I used almond meal instead of the ground cashews. These muffins will definitely be made again. Photos also to be posted
Preheat oven to 350°F.
Sieve into a medium bowl, 1/2 cup brown rice flour, white rice flour, tapioca starch, potato starch, 1/2 cup brown sugar, baking powder, baking soda, guar (or xanathan) gum, sea salt, and 1 tsp cinnamon.
Mix well.
Add to it 1/3 cup canola oil, the egg(s), applesauce, and chopped apples.
Stir lightly to combine and add additional liquid if needed. (Juice -- etc.).
Line muffin tins and oil a little bit to prevent any sticking.
Generously fill muffin cups with mixture.
Put ground cashews or almond meal into a small bowl with the 1 tbls brown rice flour, 2 tbls brown sugar, 1 tbls canola oil, and 1/2 tsp cinnamon.
Mix and sprinkle onto each muffin.
Bake for about 26 minutes until done.
Cool and enjoy for breakfast or a snack anytime!