Apple Cinnamon Coffee Cake
*Asha*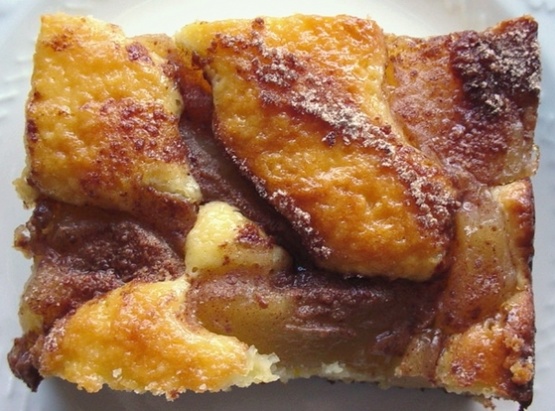 Simple, quick and it smells great! I will make it the night before and refrigerate, then pop it in the oven while I fix the rest of a hearty breakfast.

Top Review by Rita~
Yes it is Simple, quick and it smells great! I did bake it at 350 degrees. I followed the recipe. I do think there should have been some butter cut in with the flour, cinnamon and sugar mixture. I would have loaded an other can of apples on as well! The key word in the last line is loaded. I like a lot of apples! Thanks Laurie for a quick and easy delish cake!
In large mixing bowl, combine cake mix, eggs and yogurt.
Beat for 3 minutes.
Spread into greased and floured 13x9 pan.
Arrange pie filling over the batter.
Combine cinnamon, sugar and flour.
Sprinkle on top of cake.
Bake at 350 for 40-45 minutes.
Serve warm.