Apple Chipotle Salsa (Southwest)
This recipe was found in the 1997 cookbook, Vegetarian Planet. Recommended for quesadillas or burritos.
Directions
In a large bowl, combine apples with onion & bell peppers.
In a smaller bowl, stir together chipotles with garlic, lime juice, cider vinegar, olive oil & cilantro, then add this mixture to the apple mixture, stirring well before adding the salt & pepper to taste.
Although best served the day it's made, this salsa can be stored, covered, in the refrigerator for up to 3 days.
Most Helpful
A 5 star for sure...we enjoyed the freshness of the apple...along with all the other yummy goodies...I would suggest that you chop your apple last...mine was starting to turn brown before I was able to throw in the lime juice mixture...served it with some burritos for lunch...I made as posted and used a fuji apple and left the skin on for color...thanks for posting it...:)

This was pretty good although we didn't care for the vinegar so much, so next time we would leave that out, and maybe the olive oil too. It just didn't need it with the flavors of cilantro and the lime juice. I made just 1 cup using 1 apple and it was plenty for the two of us. The apple added a nice crunch. Thanks for sharing the recipe.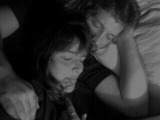 YUM!! I think 1 large chipotle would be enough for the family, tho. ;) i served this over pork chops with rice to cut the heat if necessary, lol. It is delicious! the red onions available were red vidialias which worked really well. Made for our Veggie Swap VIP 6/10!!