Prep 20 mins
Cook 40 mins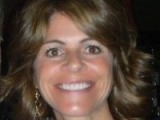 This is delicious and healthy. It is from one of my favorite cookbooks: Moosewood.
Directions
Preheat oven to 350 degrees.
In a bowl, mix together the fruit layer ingredients. Pour the fruit evenly into a non-reactive 10 inch pie pan or 9 inch square baking dish and set aside.
In a large bowl, combine the oats, flour, brown sugar, and cinnamon.
In a seperate bowl, whisk together the egg white, oil, vanilla, and fruit juice and then stir into the dry ingredients until thoroughly combined.
Carefully spread the topping over the fruit (be sure to cover the fruit entirely).
Cover and bake for 20 minutes, then uncover and continue to bake for another 20 to 30 minutes, until the fruit is soft and bubbly and the topping is crisp and golden.
per 7 oz. serving: 323 calories, 5.8 G protein, 3.9 G fat, 68.6 G carbohydrates, .6 G saturated fat, 1.8 G polyunsaturated fat, 1 G monounsaturated fat, 0 cholesterol, 21 mg sodium, 5.7 G dietary fiber.
Reviews
Most Helpful
Very tasty. Didn't miss the butter at all. Thanks for sharing the recipe!

This is a fantastic, low-fat version of apple crisp. I don't think I'll ever make the high-fat version again--why bother when the lower fat version is just as tasty? Yummy! I was wishing we'd had some ice cream on hand to go with it.