Kitty Z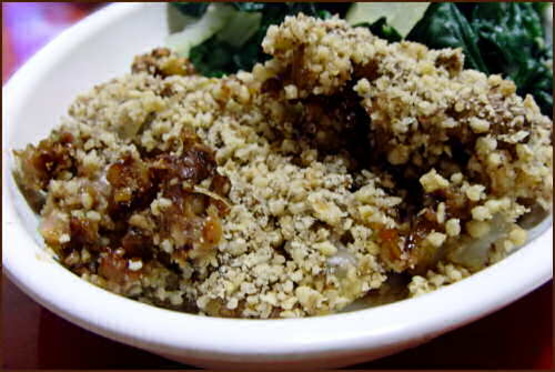 I like to serve this as a side dish with pork. At least something gets eaten on their plates.

This is a bit different to what one might expect an apple casserole to taste like; it's not overly sweet and is very much a dinner dish. I thought it was a little on the mild side, so I'll probably tweak the spices if I make this again (or maybe even add some cheddar cheese!). However, the boyfriend liked it very much and said it was how apples at dinner should taste. I didn't peel my apples (more fiber), but the peels softened while baking and were no problem. Thanks for posting!
Mix all the ingredients together and put in a 9 x 13 inch greased pan.
Top with pecans.
Bake at 350 degrees Fahrenheit for 30 minutes.