Apple Carrot Onion Side Dish
ladypit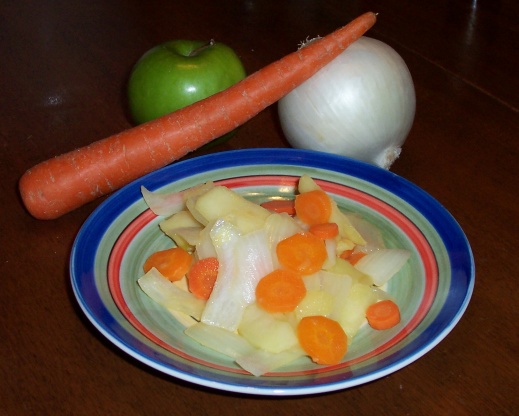 It is very tasty and goes excellent with pork dishes.

Yum! Just what I was looking for to use up some apples. Goes great with parmesan sage pork chops (http://www.food.com/recipe/parmesan-sage-pork-chops-20048)!
Put butter and nutmeg into a wok or large skillet medium heat.
Add onion; saute for 2 to 3 minutes or until transparent.
Add vegetables and apples to the wok or skillet.
Carefully add water.
Cover and cook over low-medium heat for 10 - 15 minutes or until apples are tender.
Serve immediately.