UmmBinat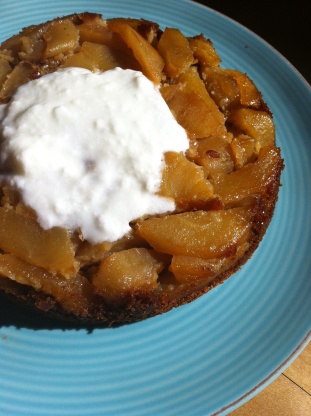 This is a really old family favourite that my mum often made. Now I make it! It's OK with tinned pie apples (but home cooked are best), it's good over stewed apricots, peaches, nectarines, quinces, and it's nice to mix stewed rhubarb in with the apple when it's available.

I made this for dessert the other night. Cake top was light and fluffy. Served it with whipped topping. Very good!
Place apples, sugar, water and cloves in a saucepan, cook until tender.
Place in a greased casserole dish.
Keep hot.
cream butter and castor sugar, add egg.
Sift in the flour and milk alternately.
Pour the batter over the apples.
Bake in a moderate oven for 35-45 minutes.
Serve with cream, ice cream, custard-or all of them!