golde3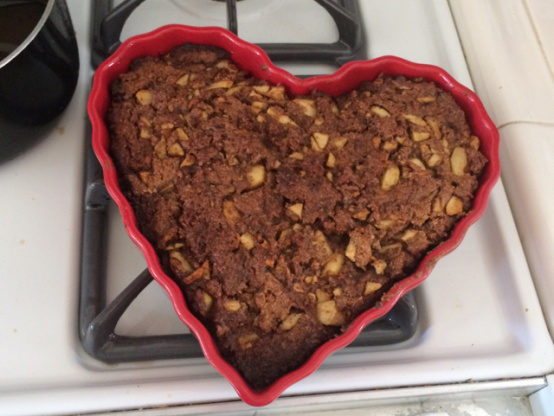 Wonderful moist cake, made with apples straight from the orchard. I usually use Jonathan's or Grimes Golden, but these are hard to find.

This cake is wonderful! I made it to take to a get together with my family and ended up leaving the little bit that was left over for my dad who is a real apple connoisseur. Ended up going home and making a second one that same day. Still after a week, it's all I can think about and can't wait to have time to make another. P.S. I did make one change. I added 1 tablespoon of flour to the sugar and water before bringing them to a boil.
Beat eggs until fluffy and light.
Gradually add sugar, oil and vanilla.
Sift together flour, nutmeg, cinnamon, salt, and soda.
Stir in apples.
Bake at 350 degrees for 45 minutes.
Make topping: Mix sugars and water in pan bring to boil.
Boil til clear.
Add vanilla.
Finish with butter.
Pour over warm cake.