Nimz1466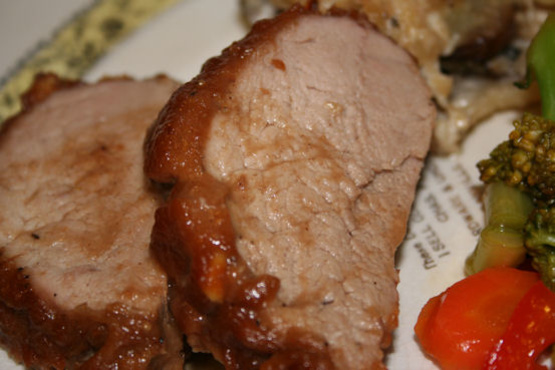 This recipe comes from the Better Homes and Gardens 'so good with FRUIT' cookbook, & was originally meant to be roasted on a spit, over charcoal. I've adapted it for oven cooking since I have no spit! The finished roast should have a crisp jacket of peanut & apple butters with a tangy orange accent.
Place roast, fat side up, on a rack in a shallow roasting pan, & place in an unheated oven.
Turn the oven on to 350 degrees F, & roast the meat, uncovered for 3 hours. About 30 minutes before the end of the roasting time, insert a meat thermometer into the center & continue roasting until the thermometer reaches 170 degrees F.
Meantime, gradually stir the apple butter into the peanut butter, then add the orange zest & juice.
When the internal temperature of the roast reaches 170 degrees F, brush the apple butter mixture over the entire exposed surface of the roast, then continue cooking for another 15-20 minutes.