Apple Butter Spice Cookies
Saturn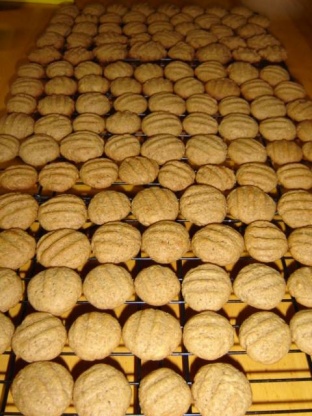 These are so light and so tasty at the same time... they're simply irresistible!
Combine flour, baking powder, baking soda, salt, and cinnamon.
Set aside.
Combine sugar and shortening.
Cream until light and fluffy.
Beat in egg.
Stir in apple butter.
Add dry ingredients.
Mix well.
Stir in raisins and nuts.
Drop dough by heaping teaspoons onto lightly greased baking sheets.
Bake at 375 degrees for 10 minutes.
Cool on racks.